Prediction for 2019
It's been an incredible year for immersive technology Ireland with a record number of new companies setting up in the VR and AR space and the Irish government announcing that "Augmented Reality (AR) and Virtual Reality (VR) had been identified as technologies that are critical to Ireland's economic and social development". We caught up with some of the leading minds in the space and asked them to reflect on the year gone by and to share some of their predictions for 2019.
It continues to feel like the early days of the mobile, with highs and lows aplenty, but all moving in the right direction – Jonny Cosgrove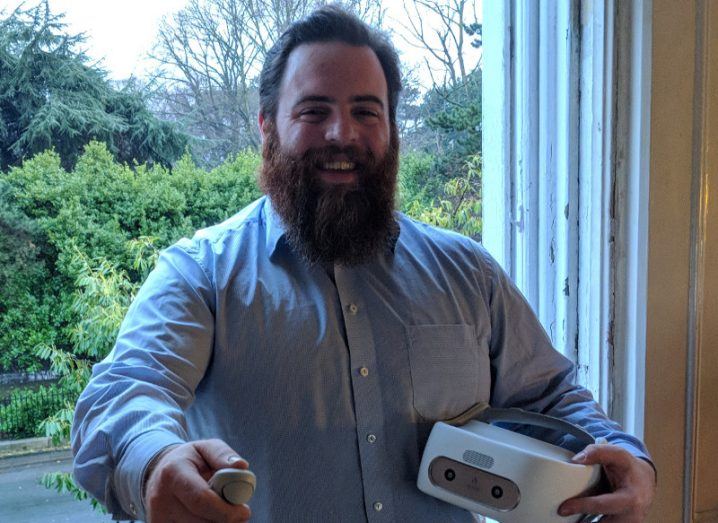 How are you feeling about the industry at the moment?

2018 was a great year for immersive technology Ireland, from funding to uptake and hardware releases. We have seen organisations move from querying technology to solving real problems. It continues to feel like the early days of the mobile, with highs and lows aplenty, but all moving in the right direction.

What's exciting you about the year ahead?

What keeps me up at night is the excitement of what's to come over the next year getting this technology into the hands of end users in consumer and business. The Standalone VR Wars are well and truly on as we see HTC, Oculus, Google and Pico among a huge amount of suppliers making this market move with headsets in 2019. The impact on business is technology that removes points of failure for non-technical users. On the end user, an experience that is less clunky and much easier to pick up and go.

We have also seen an explosion in interest in AR content delivery as we prep for oncoming end-user over developer audiences getting access to the tech in the coming years. Apple, Magic Leap, Google and Microsoft are stacking strategies and the results are proving to set a much sharper focus on AR in 2019. On the Irish immersive industry, we continue to see great growth in terms of companies hiring, companies starting off and more businesses turning to this technology to apply to their business and I feel 2019 will only bring more good news on this front.

What are your own plans for 2019?

On the home front, we're looking forward to our public release of meetingRoom.io and other good news in the New Year including publishing our research in the US in March.  So far we have hundreds of users and teams coming in from over 25 countries and we have had feedback from every continent to drive a product which solves a latent problem for global business – collaborating across borders.
Jonny Cosgrove is the co-founder of the real-time immersive communications platform meetingRoom.
The content will live in the cloud and once it's there people can share it at the same time -Rafael Pagés
What are your thoughts on the immersive technology Ireland Industry?

I think in terms of Virtual Reality we are starting to see maturity in the sector. Headsets are getting cheaper, faster and smaller. If we take the latest version of the Oculus Rift the quality is far superior.

Where do you predict we will see the biggest industry developments?

I can see big changes happening in Augmented Reality as I think we are in the early stages of AR, what's driving the possibilities is people seeing AR content on their phones. I think the AR on the phone is probably not the future but it is the present. Right now it's what some people are calling the AR cloud. Being able to share experiences with people in AR by Syncing the devices or through some kind of direct connection between the devices. The content will live in the cloud and once it's there people can share it at the same time. This is going to be key for the future.
I think taking classes in VR and VR meeting will be a big thing in the next few years -Rob Griffin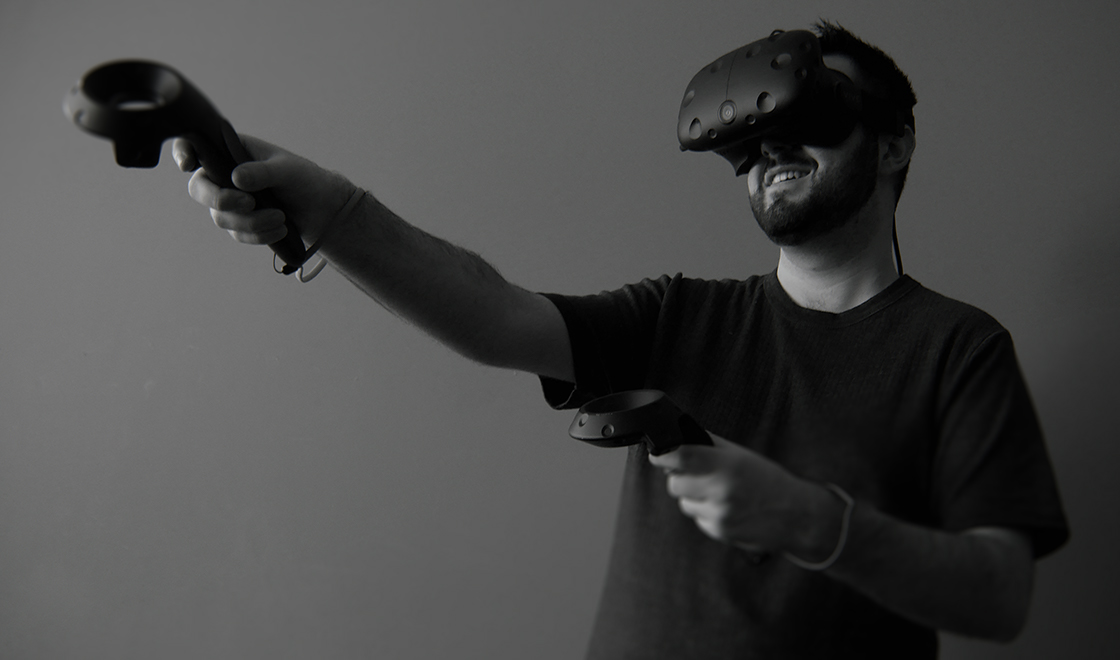 What has impressed you in terms of the immersive technology Ireland scene over the past year?

In the virtual reality world, Immersive VR Education, (http://immersivevreducation.com) the Virtual Reality software and technology company based in Waterford have launched a product called Engage. It is a VR learning tool. Lectures and classes can be recorded in VR and the students can attend them whenever they want. It also has the feature of running a lecture Live and the students can attend together. They create avatars and can talk to each other. The lecturer can give their presentation, use PowerPoint and even import 3d models. It is very exciting.

What problem does it solve for you?

One of the problems with eLearning is attention, it is difficult to concentrate on a video when at home with all the distractions. Something like this means you are immersed in the content. I have tested it out and found it very useful.

What else in the Irish immersive technology sector has impressed you in 2018?

VRAI (https://vrai.ie) is a company based in Dublin doing very exciting things with VR. They made a VR video for training the army for peacekeeping missions. meetingRoom (https://meetingroom.io/) is a Dublin startup making software to conduct meetings in VR, they are doing very well won a few awards. It is like Skype except in VR.
What Immersive projects have IADT planned for 2019?

We are experimenting with Engage as a form of delivering content to students via eLearning. We would like to offer courses online. Our exhibition from last June can now be viewed as a 360 photo tour. 

MSc Cyberpsychology students are doing a project to explore the use of VR to teach about cyberbullying. They are making 360 videos where people can see a bullying scenario, the goal being to see if it creates more empathy with the victim than a 2d video. They could also experience the scenario from different perspectives, as an observer or the person being bullied. It could be used with adults and children.
We are also visiting the national rehabilitation hospital in January to meet with the therapists there. The idea is to ask how someone stuck in the hospital could benefit from "escaping" for a while using a meditation/mindfulness app, or using a chat application like meetingRoom. Personally, I am still working on a VR experience that goes with Alan Watts talks…the experiences will complement his audio.
Rob Griffin, is the programme chair of the MSc in Cyberpsychology course in the Dun Laoghaire Institute of Art Design and Technology (IADT).
No one downloads apps anymore, it's the OS that matters -Alan Wixted
Your predictions for 2019?
What's probably going to be big is acquisitions from the likes of google and apple. Companies that come up with really deep technology in terms of VR & AR have such a good potential of being bought out and integrated into the OS. No one downloads apps anymore, it's the OS that matters. We're seeing more and more of it like the google assisted call, that type of VR assisted stuff is just massive. Anywhere that Google or Apple can differentiate themselves and buy companies based on their knowledge base is something that we are going to be seeing more and more of.
Allen Wixted founder of No Place Like
VR in a tetherless standalone device is a massive breakthrough for the industry -James Corbett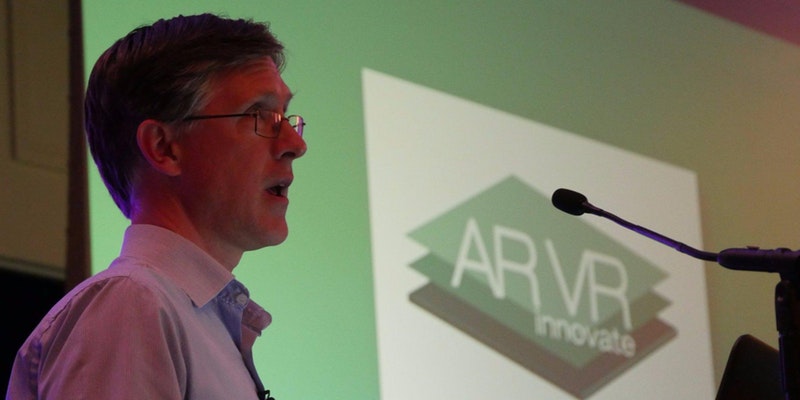 What's been the biggest advance in the immersive sector this year
For me, the most exciting advance of 2018 was undoubtedly the Oculus Go. At a near perfect balance of quality and price point, it created a super low friction, pick-up-and-go tetherless experience that is bringing new people to VR in droves. A recent report by International Data Corporation (IDC) has shown a resurgence in VR, with the market returning to growth in Q3 2018. Much of that is down to the Go. As someone who has spent a lot of time at events in Microsoft's AltspaceVR lately, I've quickly learned the majority of people attending events seem to be using the Oculus Go. Recently I 'bumped into' a pastor in his 70s and an artist in his 60s who were both new to VR, thanks to the ease-of-use Go. So it's fair to say that it has greatly broadened the reach of VR.
What's your big prediction for 2019?
It's hardly surprising that my big prediction for 2019 is that the Oculus Quest will be another huge hit. Despite a higher price point, the arrival of true (6 degrees-of-freedom tracked) VR in a tetherless standalone device is a massive breakthrough for the industry, indeed a breakthrough that we've all been waiting for since consumer VR arrived in 2014. Parallel to that I believe that 2019 is the year when events and meetings in VR start to replace business travel and video conferencing in a meaningful way. I've seen in AltspaceVR how people using high-end VR rigs can convey a huge amount of emotion through the mirrored body language and gesticulation of their avatars. Along with well executed spatial audio in social VR services, it's possible to have a large group in a single VR space (e.g. a meeting room) holding multiple overlapping conversations. It all means that VR is well positioned to start putting a measurable dent in traditional conferencing next year. At Simvirtua and 3Dcamp we started holding meetings and events in VR towards the end of 2018. It already works well and it's only going to get better in 2019.
James Corbett is the founder of Simvirtua (https://www.simvirtua.com/) a VR & AR software development studio and consultancy.
Most people think AR & VR as being just a new type of technology. I think it's a new communications medium. -David Trainor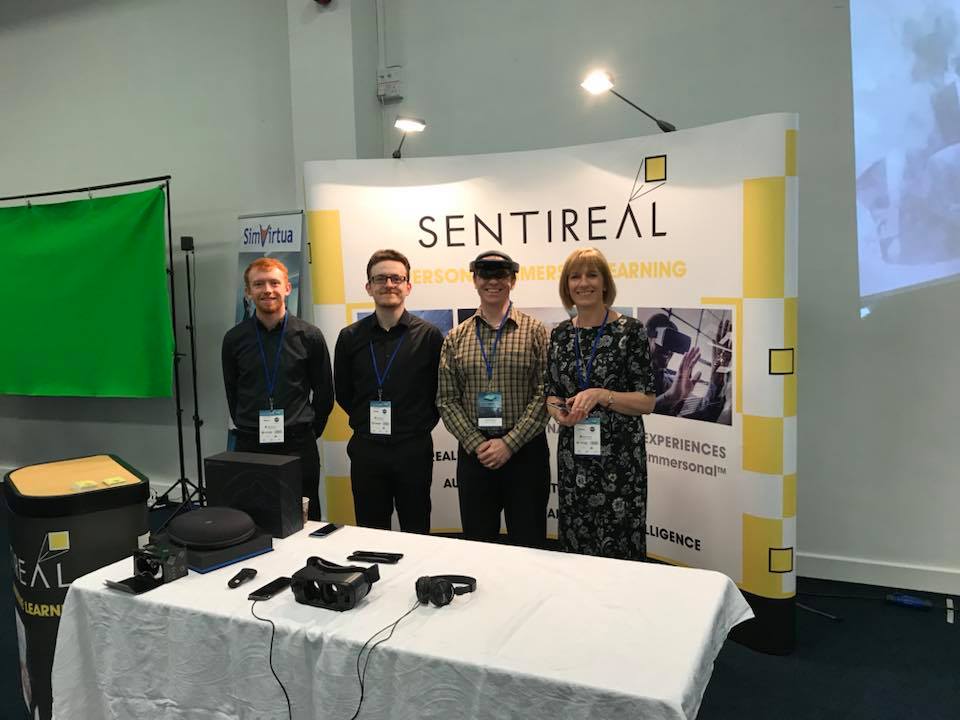 Most people think AR & VR as being just a new type of technology. I think it's a new communications medium. Think about all the concerns that were raised in the early days of Television and Film. This is just another new way of presenting information. We have a number of projects ongoing, in general, virtual reality education and also around tourism for the interpretation of heritage and culture. So we are looking to apply some of our personalised AR & VR experiences to that realm. The idea is that we will add something personal to the way in which people experience heritage sites. We have a VR element which is actually a preview of what the person is going to experience when they visit the actual site. Then when they are on a site number of (AR) elements are triggered.
What other projects have you planned for 2019?
ChangeOVR – this is a VR application we are developing for an SBRI with the Education Authority in NI. It is aimed at autistic children in primary school, and it assists them with transitions, as well as social skills, making choices and curricular activities.  The child is helped by an animated virtual assistant 'Greta' who guides them and assists them in making the right choices. Children have access to the virtual scenarios in the application via headset such as Oculus Go, or via smartphone and google cardboard.
Another application we are working on is a Virtual Reality application to promote good mental health, and provide therapy for depression, for NHS England.  Again, this is accessed via a headset, such as Oculus Go, or via smartphone and headset. Our application features VR strategies and scenarios dealing with depression and includes techniques such as mindfulness.
David Trainer is the founder of Sentireal
Audi are one of the pioneers in the auto industry for adopting VR/AR. I suspect we will see most automakers following their lead -David Stafford, Vstream
What's your big prediction for 2019?
For 2019 we predict an increase in the use of immersive tech in the automotive industry in particular, both as a marketing tool and manufacturing aid. Audi, in particular, are leading the way in terms of AR and VR adoption. The German automakers use immersive technology in everything from training logistic employees in the correct packing processes using VR headsets to using AR and VR in their design and manufacturing stages. Audi's 'Enter Sandbox' project allowed users to rally around a virtual recreation of a track constructed within a child's sandbox. They have also released an AR smartphone app that is triggered from TV advertisements, having a miniature model of the car appear in your living room and drive around a customisable track.

Audi created the world's first interactive AR vehicle experience, in collaboration with us, for the launch of the new A7 Sportback. vStream created an interactive tour of the vehicle through the use of Microsoft HoloLens glasses, complete with an AI computer-generated tour guide (Simone) to help you through the experience.
Audi are one of the pioneers in the auto industry for adopting VR/AR. I suspect we will see most automakers following their lead and this will become the norm within a few years.
David Stafford is part of the team over at
Vstream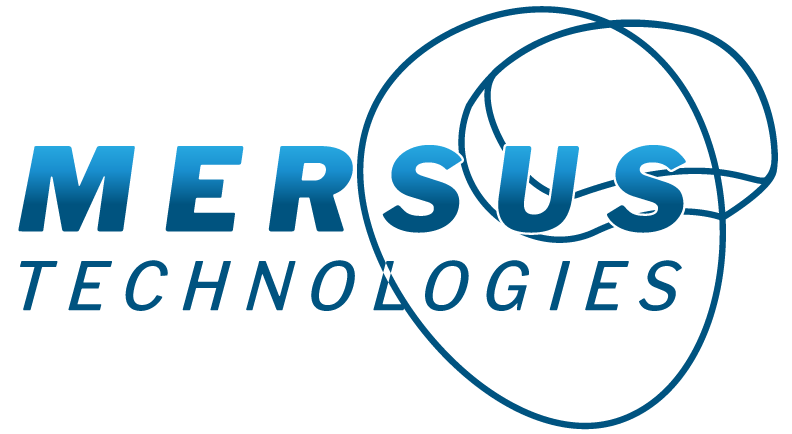 Mersus Technologies are Ireland's leading content creators for Virtual Reality, Video and Animation.