Mersus Technologies have created a Virtual Reality experience that Camfil's sales teams worldwide are using as part of their digital transformation.
Mersus Technologies, a virtual reality (VR) solutions provider based in Athlone, Co. Westmeath, today announced it has partnered with global air filtration specialists Camfil to create a virtual reality-based solution for marketing and product engagement. The initial investment valued at €100K will see Camfil's Irish sales team equipped with advanced visualisation technology for use at industry tradeshows. The new technology negates the need for Camfil to physically transport its industrial size units for exhibition at international events. This will significantly reduce the company's marketing costs while having a positive impact on their carbon footprint. As part of its digital transformation, Camfil plan to deploy the technology across its global marketing teams. The company, which is headquartered in Sweden, employees over 3500 people, with international markets amounting to 90% of its annual sales.
Digital Twin
Mersus utilise Digital Twin technology which allows companies to replicate their physical assets accurately in digital form. Their co-founder Geoffrey Allen believes this emerging technology can provide companies like Camfil with a distinct competitive advantage:
"VR lets you tell the story of your brand with more emotional experience than ever before. We have seen our clients increase their customer acquisition by as much as 30% while at the same time reducing their outlay costs for marketing. We can position companies like Camfil at a distinct competitive advantage when it comes to engaging with potential clients at tradeshows and events".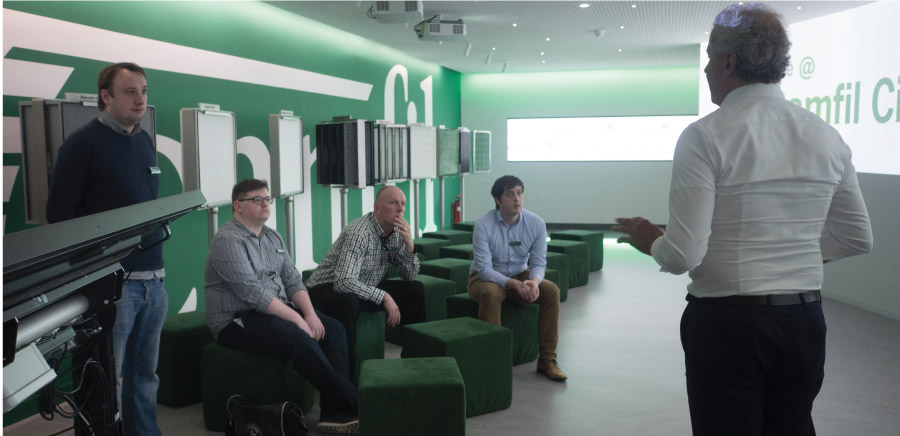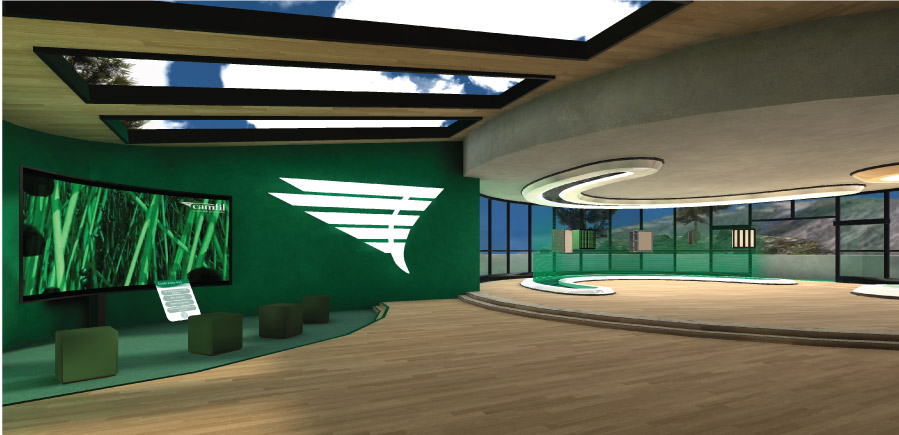 The Camfil Group are global air filtration specialists with 23 production units as well as research and development centres on four continents. David Cruise, Head of Camfil's Marketing department (central Europe, Britain & Ireland) believes the early adoption of this technology is a natural progression, and in line with the company's core values of innovation and sustainability:
"Camfil are committed to being a sustainable and socially responsible supplier whilst raising awareness of the importance and benefits of clean air. The use of this new technology sees us continue to meet our targets for reducing our own carbon footprint, whilst empowering our teams with the most advanced tools for customer engagement. Being at the forefront of innovation while staying committed to sustainability are central to Camfil's strategy for growth".  
Digital Transformation
As part of the next phase of their digital transformation strategy Camfil plan to roll out the new technology across its global network by Q4 2020. The company have further plans to develop VR based solutions for the training of its international workforce FY20.
ABOUT CAMFIL: 
The Camfil Group, headquartered in Stockholm, Sweden, has approximately 3,500 employees and sales in the range of SEK 4.9 billion. International markets account for more than 90 percent of sales. The Camfil group has four business segments: Filters, Power Systems (Gas turbines), Air Pollution Control (APC) and Airborne Molecular Contamination (AMC).  With 50 years of experience in air filtration products and solutions, Camfil delivers value to customers all over the world while contributing to something essential to everyone – clean air for health, wellbeing and performance. For more information www.camfil.com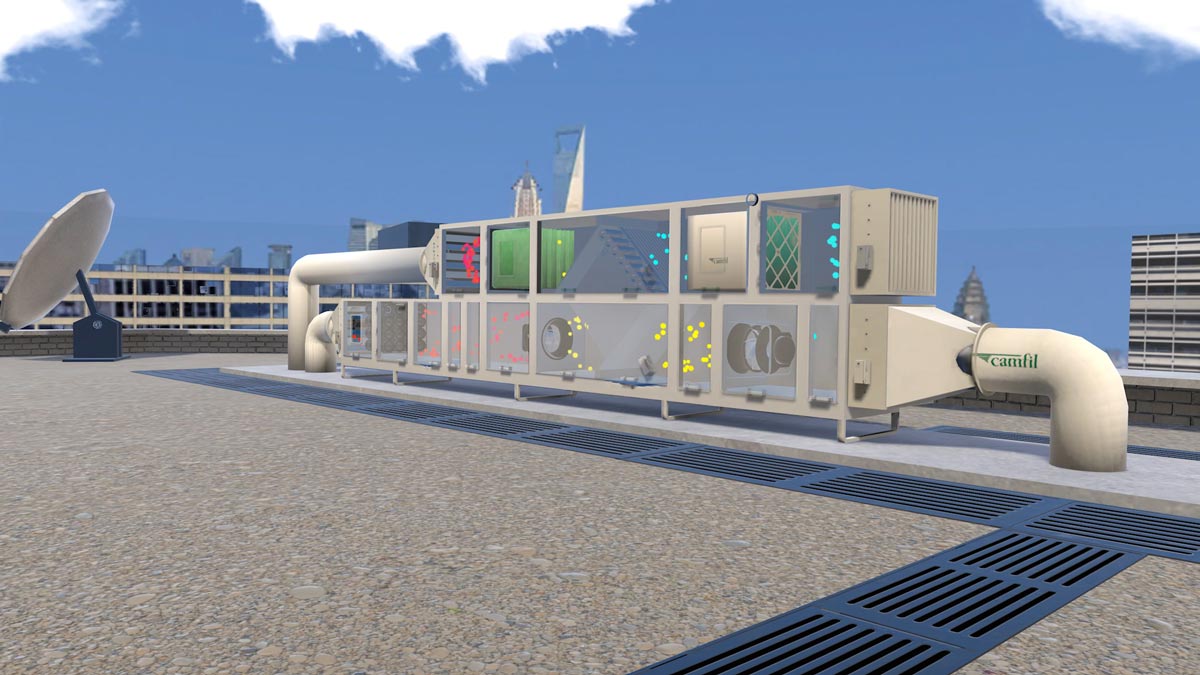 ABOUT MERSUS TECHNOLOGIES:
Founded by Dermot Condron and Geoffrey Allen in 2013, Mersus Technologies create cutting edge immersive content solutions which revolutionise prototyping, design and training. They are the only Irish company that specialises in Virtual and Augmented Reality (VR/AR) specifically for industry. In 2018 they were nominated for the Irish Times Innovation Award in the New Frontiers Category. The company is based in Athlone, Co. Westmeath and employ 12 people locally.