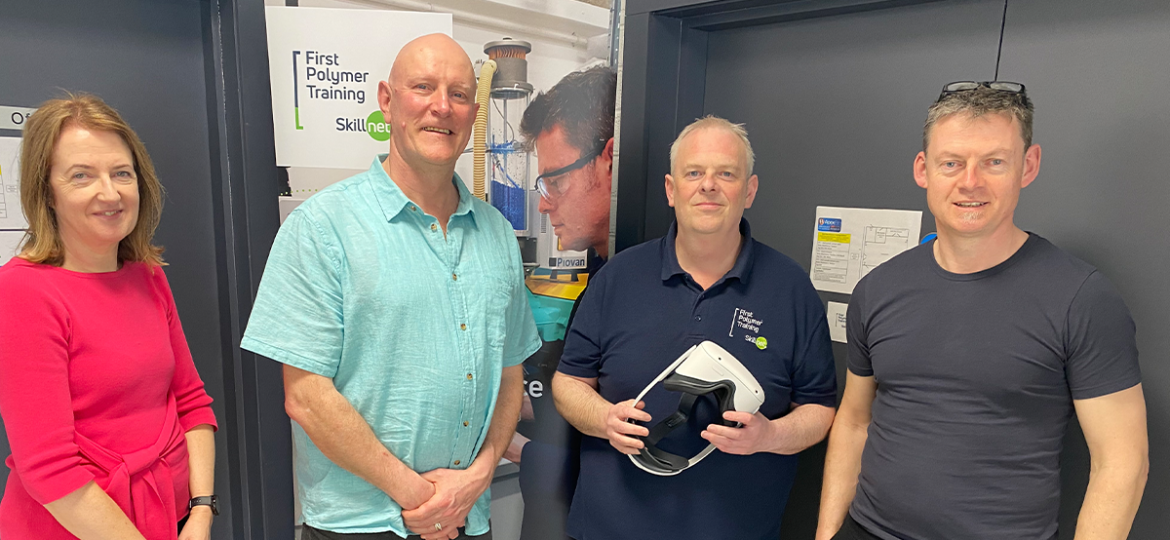 Mersus Technologies is proud to announce that we have been successfully awarded the Design and Development of Virtual Reality Training in Injection Moulding Operations for First Polymer Training Skillnet, a renowned provider of training and education for the polymer industry. This exciting partnership leverages Mersus expertise in virtual reality (VR) training and First Polymer Training Skillnet's subject matter expertise to develop a cutting-edge, immersive injection moulding training program.  With Mersus Technologies award-winning Avatar Academy platform, we are poised to revolutionise the way injection moulding professionals are trained. Our cutting-edge VR training program will enable trainees to fully understand the prescribed machine functions and machine cycle, equipping them to tackle the challenges of a rapidly evolving industry.
Use Case for Injection Moulding Training in VR 
Virtual reality training for injection moulding offers numerous benefits that help address the challenges associated with traditional training methods. One of the most significant advantages is the ability to simulate large and complex injection moulding machines within the VR environment. Trainees are able to familiarise themselves with the equipment and processes without the need for physical access to the machines, which can be costly and time-consuming to set up and maintain.
Moreover, VR training enables trainees to practise and hone their skills in a safe and controlled environment. They can experiment with different settings and scenarios without the risk of damaging expensive equipment or causing accidents. This hands-on experience accelerates the learning process, leading to increased confidence and competence in operating injection moulding machines.
Another benefit of VR training for injection moulding is the opportunity for personalised learning. Instructors can tailor the training program to each trainee's needs, focusing on specific areas where improvement is needed. This targeted approach ensures that trainees receive the support they require to excel in their roles.
Virtual reality training for injection moulding provides a cost-effective, safe, and flexible solution for upskilling employees and enhancing their understanding of complex machinery and processes. By leveraging the power of VR, Mersus Technologies and First Polymer Training Skillnet have created an innovative training program that prepares injection moulding professionals for the demands of the industry.
Mersus Technologies will provide data analytics, which can be accessed through the Avatar Academy Platform to provide meaningful information to First Polymer's trainers, allowing them to monitor training progress, identify trends, and track relevant KPIs for the training programme.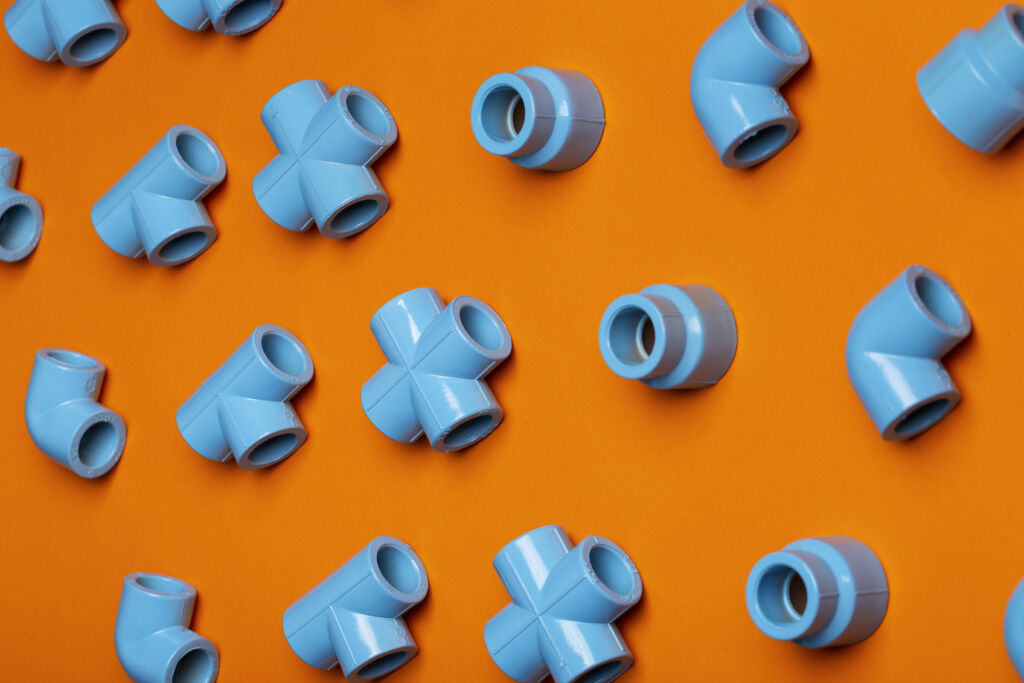 Best Practice in Manufacturing 
Manufacturing plays a crucial role in Ireland's economy, contributing significantly to the nation's GDP, employment, and export growth. Injection moulding is a key manufacturing process used across various industries, including automotive, consumer goods, medical devices, and electronics. Without polymers, many of the products and technologies that we rely on every day would not exist. In an increasingly competitive global market, it is essential for Irish manufacturers to stay ahead of the curve by adopting the latest technologies and techniques in injection moulding. Virtual reality (VR) has emerged as a powerful tool that can help Irish manufacturers achieve these objectives. By incorporating VR training programs, such as the collaboration between Mersus Technologies and First Polymer Training Skillnet, companies can ensure that their workforce is well-equipped with the necessary skills and knowledge to excel in injection moulding roles.
VR training offers an immersive, hands-on learning experience that accelerates skill development, improve knowledge retention, and enables trainees to practise complex tasks in a safe and controlled environment. This is particularly important in the context of injection moulding, where machines can be large and complicated to set up and operate.
Furthermore, VR technology can facilitate remote collaboration, enabling manufacturers to tap into the expertise of specialists from around the world without the need for costly and time-consuming travel. This collaboration can lead to the development of innovative solutions, improved processes, and more efficient workflows in injection moulding, ultimately driving productivity and competitiveness.
Virtual reality has an essential role to play in shaping the future of Ireland's Polymer Industry by integrating VR training into their operations.  Irish manufacturers can stay ahead of the competition, continually refine their processes, and foster a highly skilled workforce capable of driving the industry forward.

We are excited to work with First Polymer Training Skillnet and to contribute to their commitment to providing high-quality training to their trainees. The VR module will ensure that trainees become familiar with the function and operation of injection moulding machines before they advance into the live work machine on the shopfloor.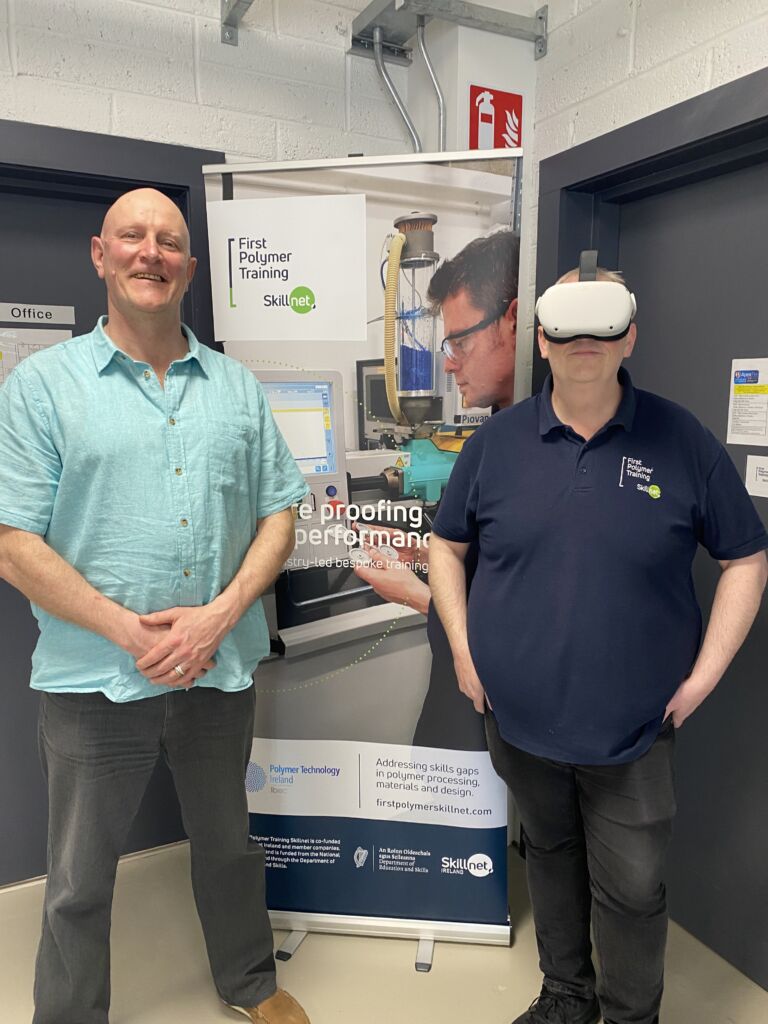 We are committed to providing a training solution that is safe, efficient, and cost-effective, and we believe that the VR module will deliver on all these fronts. We look forward to continuing to innovate and develop cutting-edge training solutions that help companies achieve their goals.
First Polymer Training Skillnet is delighted to be partnering with leading provider Mersus Technologies, to develop a virtual reality module

for our injection moulding training

.  

We believe this technology will not only significantly enhance our existing provision but also accelerate the learning. This will help support our ongoing talent development agenda for the Irish polymer industry  – Alan Harrington, First Polymer
Stay tuned for more updates on this exciting development as we work towards providing the industry with cutting-edge training solutions that deliver results!
Consult, Design, Develop, Deploy & Analyse