Why animate?
People don't like to read from the internet. They want to watch. An animation production can condense textual information into an audio-visual form that is entertaining and educational for the viewer. People would rather watch a 90 second Explainer Video detailing what a company does than read a whole load of text! Here at Mersus, we create animation production to explain what businesses do in an entertaining and informative fashion.
The current average attention span of a person is 8 seconds, which means you have less than 8 seconds to capture your potential customers' attention. With a well made Explainer Video, you can maintain attention for well over 8 seconds. The average view duration per Explainer Video is 2.7 minutes. Only 28% of written website text is read on average. It is much easier to comprehend visually.
90% of online shoppers at a major retailer's website said they find video helpful in making shopping and buying decisions. VideoBrewery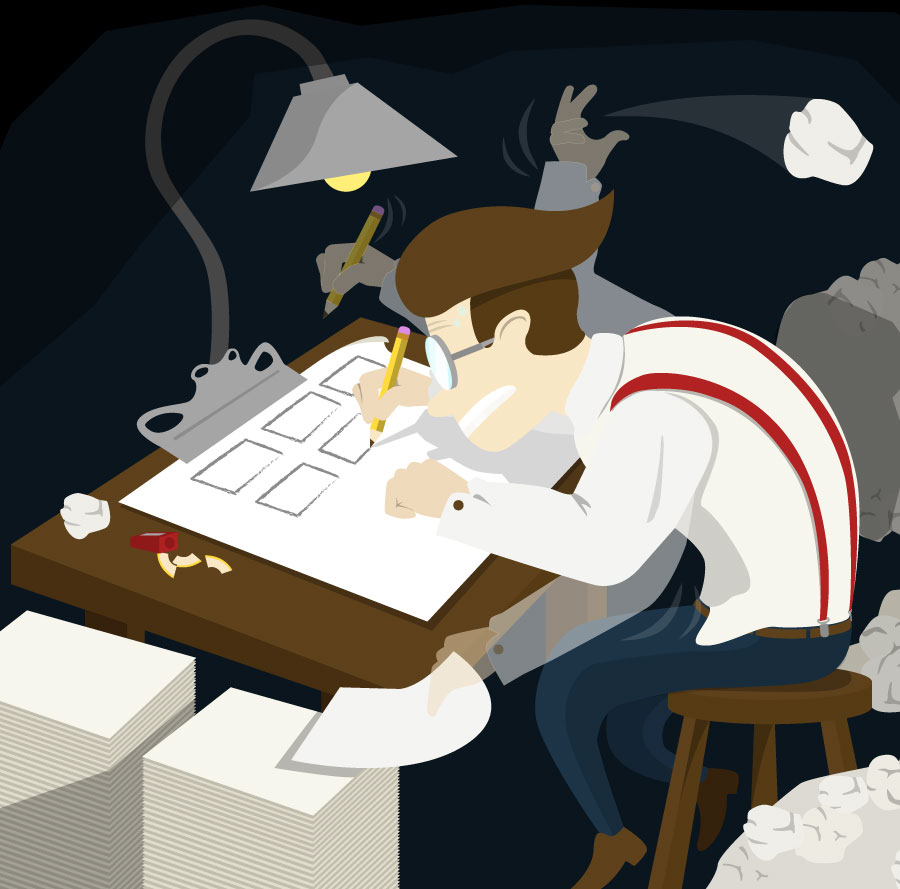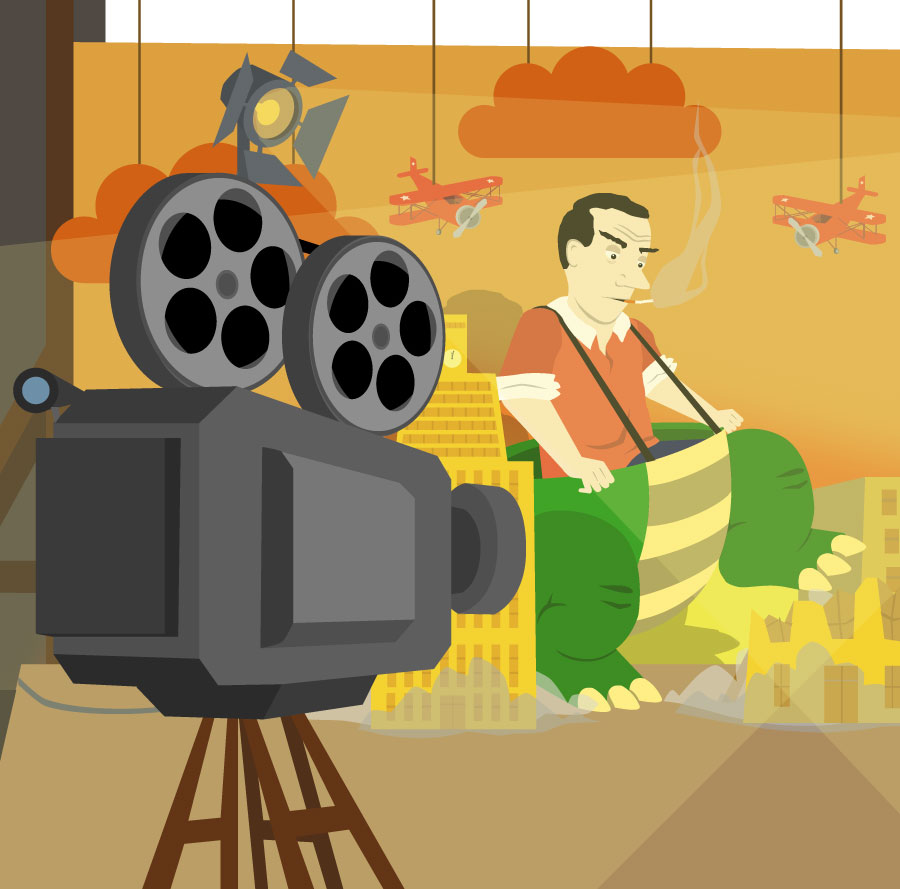 Animation Production
We have a highly creative team on board to ensure that you receive  a professionally made Explainer Video to highlight your business.
Pre Production: The initial stage is consultation. Consultation governs our research and the client's needs are assessed. We develop a script if required, followed by a detailed storyboard. After feedback is received and amendments are made if required, the schedule of production is agreed.
Production: Overseen by our Art Director and working closely to the storyboard, our animators proceed with asset generation and animation using state of the art software. If required, voiceover is recorded in-house or by an external voice actor. This is used by our animators for timing purposes.
Post Production: The animated scenes are compiled and edited under the guidance of our chief editor. Music, voiceover and sound effects are added as required. Responding to the client's input on the first draft, the final high resolution version is sent to the client for distribution.
Case Study – Home Care
Mersus were tasked with creating an animation production to include explainer videos detailing an overview of the home care direct system in a concise manner for both families and carers. See case study.
Pleased with the explainer videos, and having established a strong working relationship with Mersus, Home Care Direct approached the team again to produce a series of instructional videos using animated motion graphics to show users how to navigate the Home Care Direct app and login area.
By digitising the interface, animation could dynamically represent user interactivity. Animated button presses, dropdown menus and more proved to be an engaging way of conveying the information required.  See project here. 
With the proliferation of video as a means to promote services, we were delighted to find a company extremely skilled in crafting the required message through video. Mersus' skills lie not only in their level of technical ability but in their capacity to understand the requirement and then structure the message for ultimate effect."
Julian Douglas, Director, Home Care Direct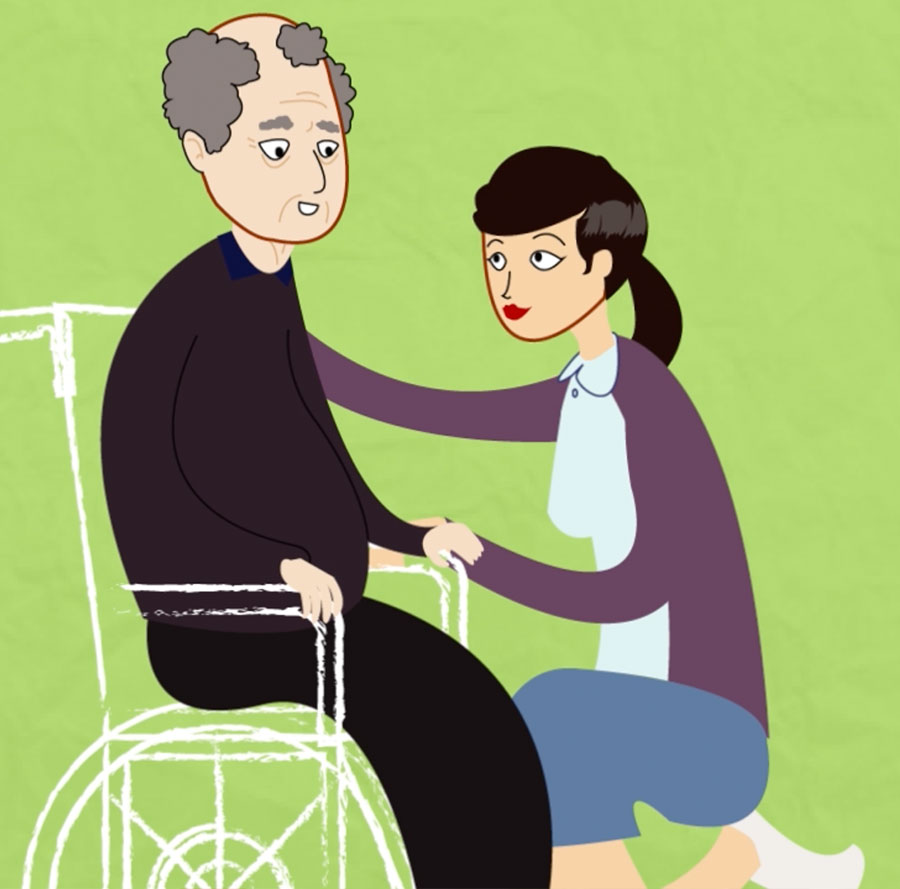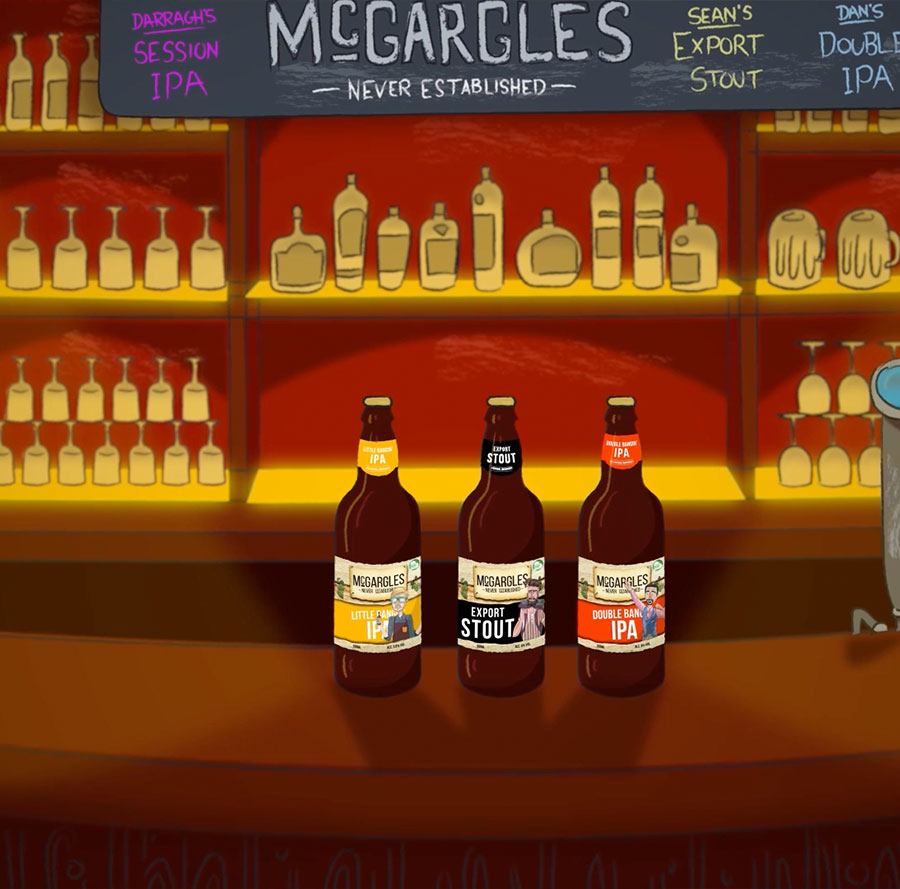 Case Study – Rye River Brewing
Mersus were commissioned by Rye River brewing company to come up with a short engaging animation to highlight the rebrand of McGargle's. This entailed animating McGargle's various quirky characters within a bar scene. See the McGargles rebrand video here. 
Having found the animation to be successful, Rye River got in contact with the team to produce an animated video of a more serious note. With the introduction of Rye River's own branded beers, Mersus were asked to create a realistic 3D render of a beer animating in.
"We found Mersus great to work with. They were accommodating, understood the brief and brought a fantastic creative slant to the videos they did for us. The animation for the McGargles was witty and fitted the brand well and the Rye River one showed a touch of class. We would not hesitate to recommend their services". 
Simon Broderick, Beer Specialist, Rye River Brewing
Case Study – HSA
Mersus were approached to produce a series of animated Farm Safety videos for the HSA. With a broad overview of requirements, the team began by researching live action farming scenarios. These scenarios were then broken down to their most essential parts and simplified into a 2D cartoon aesthetic.
From there the individual elements were added, with sound effects and music added. Once the animations were complete, they went through an approval process with the HSA team to ensure accuracy. The end result was a series of short engaging animations that simplified the messaging to its core. You can view the project here. 
"I have worked with Mersus Technologies on multiple projects and they always exceed expectations. The response to the brief has always been creative yet pragmatic and we've been very pleased with the videos as a result – they achieved exactly what wanted to do". 
Harry Hill, FarmTV